Balkan Hotel Garni
Rajka od Rasine 8, Beograd
Balkan Hotel Garni has been opened in October 2009. It is one off rear three star budget hotels, situated close to the Belgrade Fair in Banovo Brdo. It offers free Wi-Fi and 24-hour transfer service from and to the airport to the hotel, against a fee. Balkan Hotel Garni provides air-conditioned, bright and spacious rooms (some of them with floor-to-ceiling windows) with bathrobes. There are elegant blackout curtains, flat-screen cable TV sets and complimentary tee sets in all rooms. Per request, free of charge, Balkan Hotel Garni provides breakfast served on a room terrace, as well as a service of personal driver to and back to the national restaurant nearby. There is a dental and an eye clinic, ticket service, ATM machine, dry cleaning, gift shop. Distances: 4km from Belgrade Fair, 20km from Airport, 7 km from city center, 6 km from Combank Arena, 3km Golf course, 1km from city beach Ada Ciganlija and Kosutnjak, national park, 500m Squash course. Important information Please inform the hotel 24 hours in advance about your flight details (flight number, Airline Company and time of arrival) if you want to be picked up at the airport.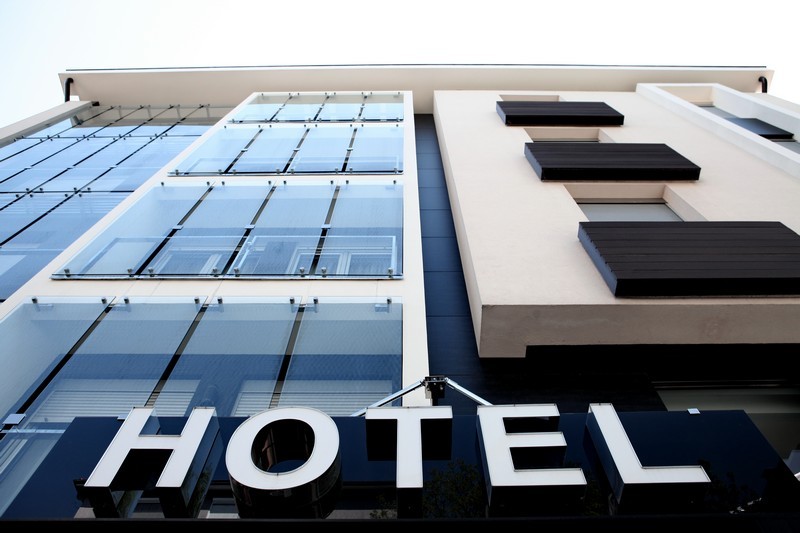 Nova City Garni Hotel Signature Collection
Husinskih rudara 9, Beograd
Nova City Garni Hotel Signature Collection, a brand new 4* hotel located in the city of Belgrade opened in May 2015 just 6 km from the city center. Exquisitely decorated with custom furnishings and design the hotels ambiance is a delight for the senses. Our attentive staff carefully accommodates your requests with a 24 hours front desk, fast and reliable WiFi internet, large rooms and suites uniquely designed and fully automated, select rooms with balconies, mini bar, in room tea and coffee facilities, safe, flat screen TV, cable channels, fitness center, lobby bar, fresh buffet breakfast served daily from 6:30 am to 10:00 am.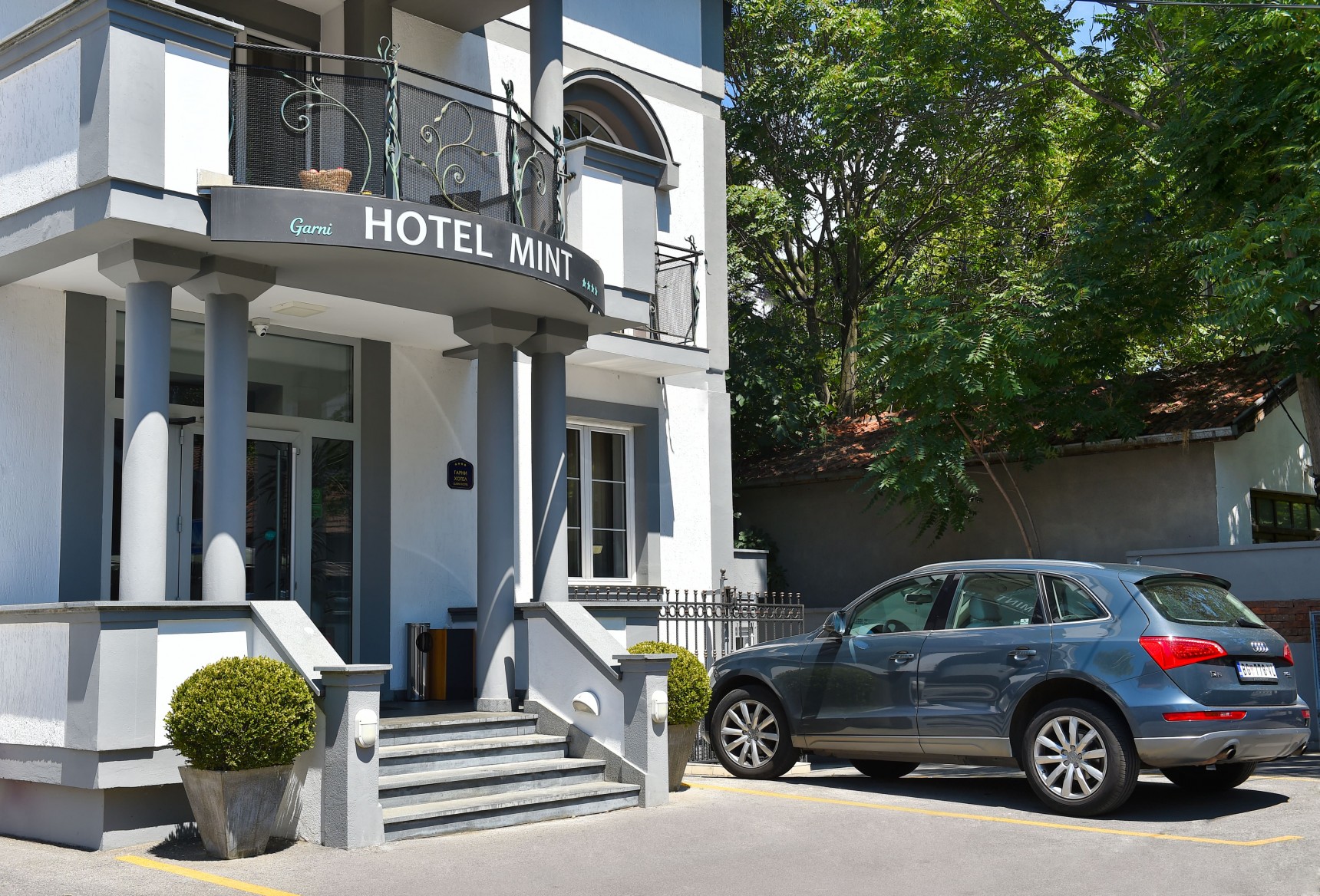 Hotel Mint
Kvarnerska 4, Beograd
Mint Hotel is a family-owned property offering a perfect blend of modern style and traditional coziness. Our service is focused towards offering a perfect experience for business travelers with a personal touch characteristic of Serbian hospitality. Simply put, you will be hard pressed to find a more comfortable stay in Belgrade at these prices. Location Senjak is a place filled with parks, villas, embassies and some of the better-kept Belgrade secrets, like lovely garden cafes and the best Chinese restaurant in town. The hotel offers free parking with 24 hour video surveillance, free cable and Wi-Fi and breakfast included in the price. Rooms The hotel offers single, queen, twin and triple rooms, smoking and non-smoking. All rooms are pet-friendly, spacious, elegantly designed and naturally lit, with fee Wi-Fi, cable and a flat-screen TV, a safety deposit box, bathroom and well-stocked mini bar. Mint Restaurant and Conference Hall The restaurant offers breakfast from 07 to 10AM on work days and from 07 to 11AM on weekends, with the bar open until 1:00 PM during all week. The space is designed so as to be effortlessly adapted for business meetings, seminars, workshops and presentations for up to 25 people.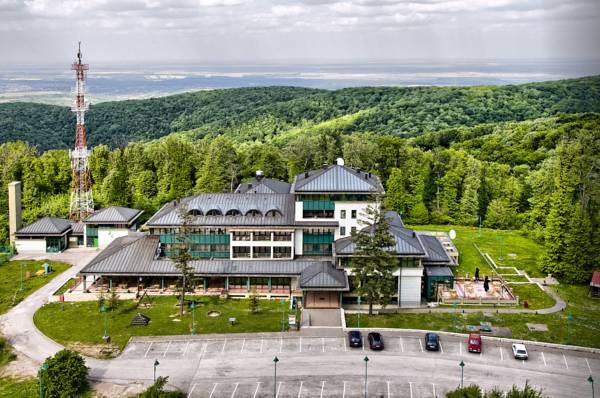 HOTEL NORCEV
Put partizanskog odreda bb, Iriški Venac, Fruška Gora
Hotel "Norcev" attracts all mountain vacation enthusiasts with its charm and becomes a real magnet for guests. Situated in the heart of Fruška Gora, surrounded by forests, this hotel irresistibly draws visitors. Our mission is to provide you with an unforgettable experience, whether you desire a romantic weekend for two, a family vacation, or an active exploration of the mountain. Hotel "Norcev" offers 39 elegant rooms and 5 spacious apartments, with a total of 105 comfortable beds. The restaurant has a capacity of 250 seats, while the terrace provides an additional 150 seats, creating a wonderful ambiance for gastronomic delights. Furthermore, we have a conference hall with 250 seats, a meeting room with 30 seats, a training room with 35 seats, an aperitif bar with 50 seats, and aperitif terrace with 40 seats. Free Wi-Fi access is available, along with all the necessary equipment for your event. Our pool and sauna are perfect for relaxation during your stay, and they are included in the hotel's price. Hotel "Norcev" will provide you with a sense of being at home, where comfort, hospitality, and professionalism blend in perfect harmony.
Apartment Vuksanović
Andrije Jevremovica 132a, Zlatibor
Apartment Vuksanović is located in a beautiful and very quiet part of Zlatibor, at an altitude of 1000 m. The apartment is categorized with 3 stars. It is 1300m away from Kraljevi trg and the lake. It is surrounded by greenery and trees: Pine, Spruce and Fir, which allows guests to enjoy very pleasant and clean air. Sitting on the terrace of the apartment with their dear people and drinking morning coffee, tea or some other favorite drink. Free parking is secured by cameras within the facility. The apartment is located on the first floor.
Zepter Drina Bajina Bašta
Vojvode Mišića 5, Bajina Bašta
Zepter Drina Bajina Basta is located in the heart of Bajina Bašta (168 km from Belgrade and 38 km from Užice) on the slopes of Tara Mountain, a long river Drina. Hotel capacaty is 70 modern rooms and apartments. All rooms are equipped with free Wi-Fi, bathroom, TV and telephone. Hygene , maintance and services are at the highest level. Guests can enjoy free Wi-Fi, TV and conference hall, pizza bar and many more. In addition to accomodation units, hotels is equiped with congress hall (capacity of 250 people), with thecnology suitable for all types of seminars, trainings and celebrations.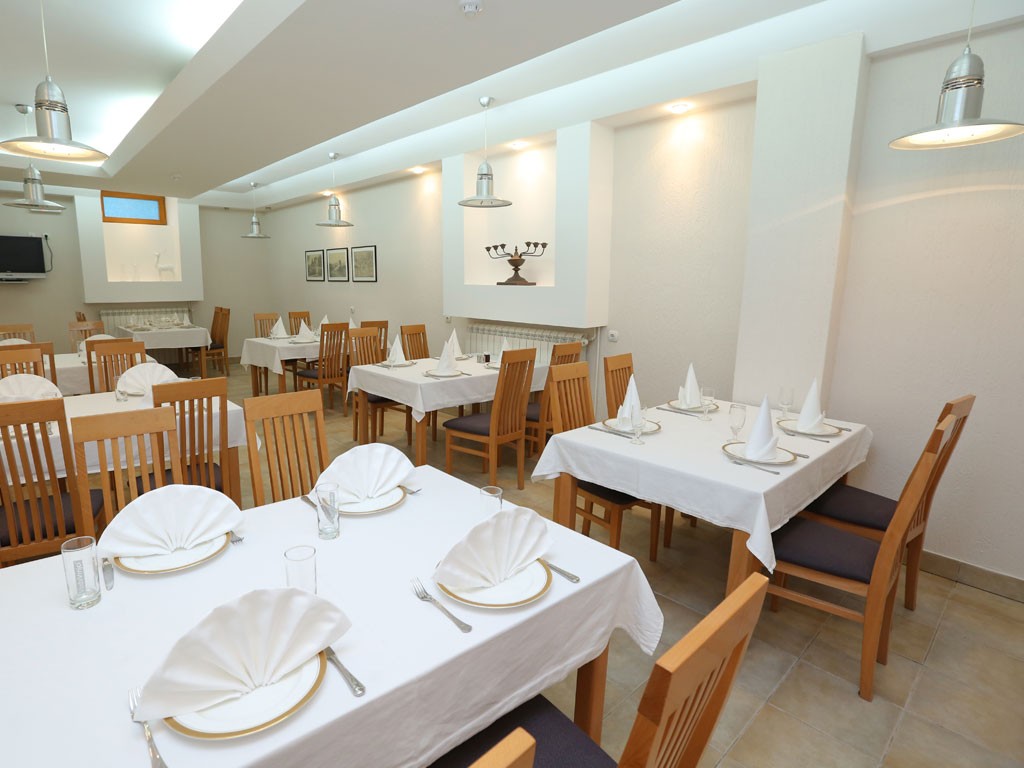 Vila Drina
Perućac, Nikole Tesle bb, Perućac
Located in Perućac, 30 m from Drina river cost. On distance 12 ,5 km from Bajina Bašta, 30 km from Zlatibor, Garni Hotel Vila Drina features air-conditioned rooms and free private parking. Guests can enjoy the on-site restaurant, with a beautiful garden on the waterfall. All rooms have a flat-screen TV. Some accommodations have a sitting area where you can relax and have a rest. Each room comes with a private bathroom equipped with a shower. For your comfort, you will find bathrobes, slippers and free toiletries. National Park Tara is 28 km away, while Belgrade Aeroport is 160 km away. Parking is available for free to all our guests.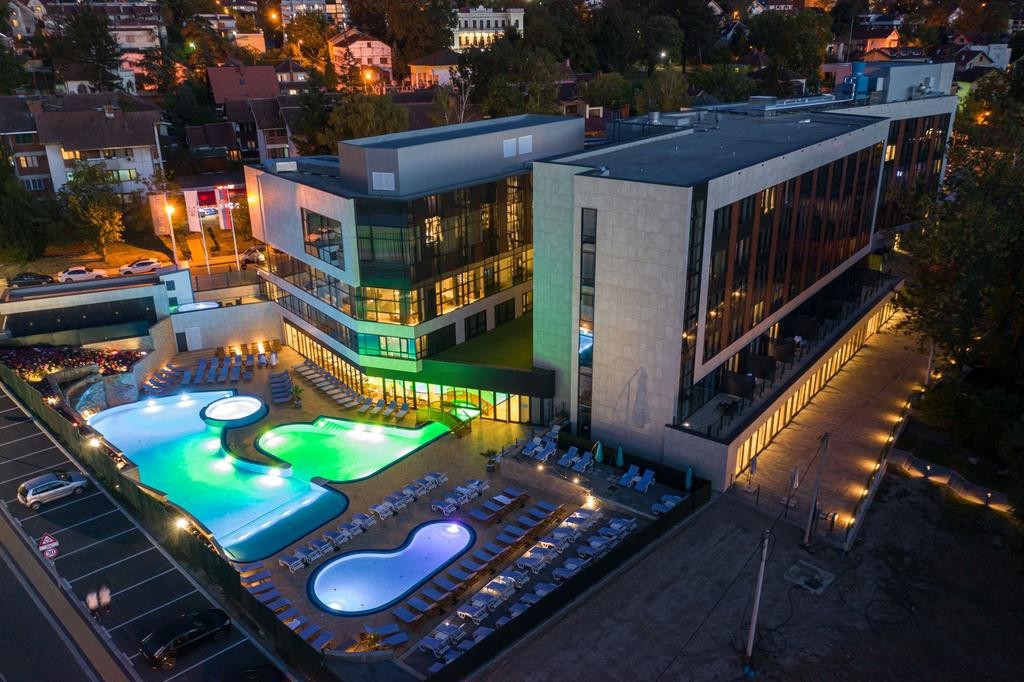 Hotel Tonanti
Svetog Save 2, Vrnjačka Banja
Hotel Tonanti is one of the most luxurious hotels in this area. It is located in Vrnjacka Banja, the greatest and most beautiful spa town in Serbia - "queen of spas and Serbian tourism" - with most regulated park in the country and place where first tourist organisation in the Balkans was founded in 1868. Hotel has 146 rooms of highets category from double-bed to luxury suites. Besides that, the hotel can offer guest restaurant for buffet style breakfast and dinner (lunch upon request), a la carte restaurant, aqua zone which consists of outdoor and indoor swimming pools, three saunas, cold room, salt room, floating tank, relax zone, hammam, hairdresser, pedicure, manicure, gym, two playrooms for children of different ages, three conference rooms and many many more... Welcome to Hotel Tonanti!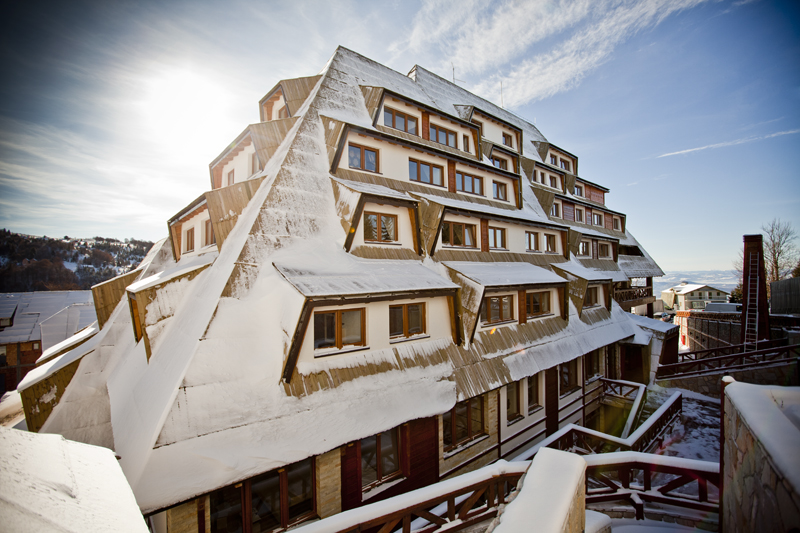 Apart & Spa Zoned
Stefana Prvovenčanog 52, Kopaonik
Our facility is a unique architectural building which is in accordance with natural beauties of Kopaonik. Besides the feeling of connection with nature you will enjoy the comfortable accommodation and high-quality service of our staff. Authenticity of each accommodation unit guarantees that you will feel pleasantly, but never in the same way.
All seasons residence
Panta Mijailovića 30b, Zlatibor
COVID RULES: In case of closure due to Covid 19 all money will be refunded or used for the future bookings. The All Seasons Residence complex consists of 5 modern villas with hotel service, located in an ideal location for relaxation and enjoyment. We offer two types of accommodation units - apartments with a separate bedroom and studio apartments, designed for comfortable stay of 2-4 adults. All our apartments have a functionally equipped kitchen, bathroom with hairdryer, towels and necessary cosmetics, free WiFi connection, cable TV and mini bar. All guests are provided with a parking space. Additional facilities include a gym, lobby bar within the reception, children's playroom, as well as massage, manicure and pedicure services in our Beauty Center.